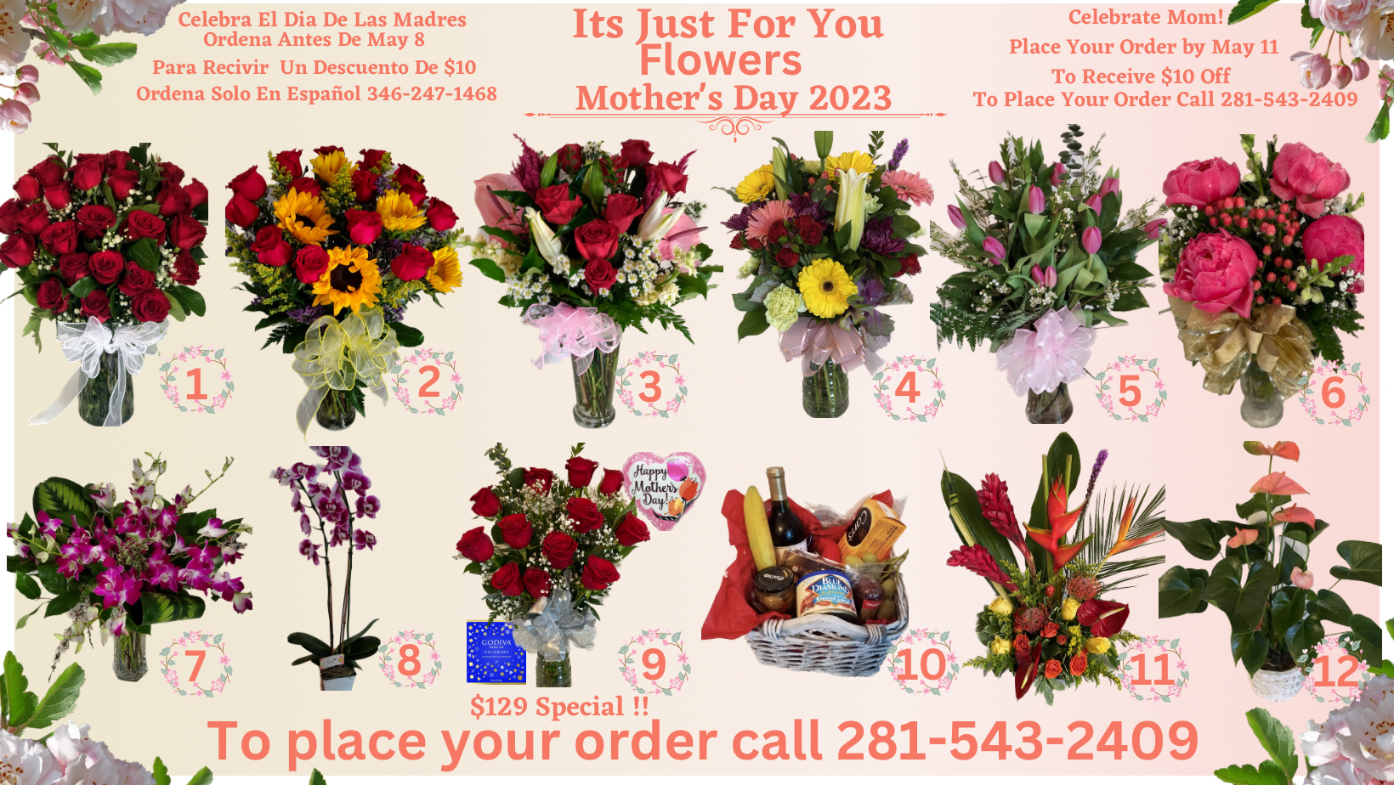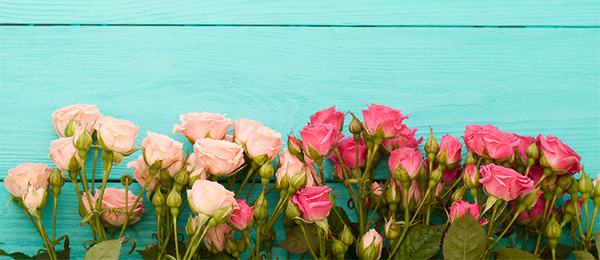 Your mom is the most important woman in the whole world. When her day rolls around, be sure to mark your calendar and send her something nice, just to let her know you're thinking about her and appreciate her. The best gift? Mother's Day flowers in Houston, TX.
It's Just for You Flower Delivery will put together a beautiful arrangement for your mother—one that's as unique as she is (and just as beautiful!), so you can show mom exactly how much she means to you.
Original Arrangements
Getting mom flowers for Mother's Day should be about more than taking a trip to the grocery store and picking up a discount bunch of flowers. Instead, let us hand-pick beautiful flowers and put together an artisan arrangement for her. We promise our original arrangements will stand apart from simple store-bought flowers and make an impression on mom she's not soon to forget.
Simple, Yet Meaningful
Giving your mom a gift is all about striking a balance. You want your gift to her to be simple yet meaningful—something she'll absolutely love that's not generic or ordinary. This is why Mother's Day flowers in Houston, TX are such a great gift option! You'll be able to give mom a truly unique gift that's stunningly beautiful and deeply personal. Not only will it show her you care, it'll show her how thoughtful you are!
Ready to give your mom a great Mother's Day gift that she'll proudly display in her home? Contact It's Just for You Flower Delivery today to get more information about our floral arrangements and delivery services. We're dedicated to helping you celebrate your mom on her special day of the year!
Contact us today at 281-543-2409 for Mother's Day, Valentine's Day, and all manner of holiday flowers.